Home

1.Support Windows 32bit and 64 bit OS (Win7 Win8 Win10)
2.Support App: Skype, WhatsApp, Viedo Platform, Recorder, Line App and Mobile phone simulator etc.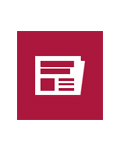 1.Open the software to run.
2.Listen the voice in other audio software.
3.Chat with your friend without any settings
Download Address
SuperVoiceChanger can change voice in real time to simulate male or female voice without any system settings.
Contact us
Email:voicechanger@foxmail.com